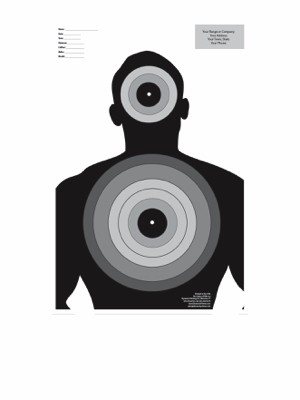 Paper Targets
Our shooting targets are printed on a heavier paper for those who pin their targets on a backing
or available in a card weight for hanging your target. Targets range in size from 12x12 to 12x18 inches.
We can personalize your targets with a logo and/or name or make one for an event or cause.
Please check back often as we will be adding more styles and services to our site as well as running specials.