Dynamic Printing was established in 1994, in which time we have been providing quality custom printing services to individuals, businesses and organizations throughout the US. We supply our clients everything from business cards, pads, forms to short run catalogs and booklets. Our customer base includes manufacturing companies, retail, government, schools, churches and small businesses. Choose an item listed on one of our pages, then submit your high resolution to us as a  pdf or jpeg artwork for a custom quote.
Bookmark us and check back often as we continually add more products or better still - sign up to get notifications by email.
I truly believe that our honest and friendly service - along with affordable prices, will make you a most satisfied customer.
Testimonials
We would like to extend our appreciation and thanks to Dynamic Printing for the great job in printing of our corporate catalog project that is distributed worldwide. Their on-line process was simple and easy, and the staff was helpful with answering any questions we had pre-press prior to the run. We are very pleased with every aspect of Dynamic Printings handling of our account and the pricing is competitive, the quality of printing is exceptional and their ability to meet our turnaround time sets them apart from other printers.
President Peter Farkas - AGI, Trumbull, CT
After dealing for many years with large franchises like Kinkos, one of my students recommended a printer just down the road. The convenience of its location was the first thing that attracted me to his shop, but after nearly two years worth of weekly printing jobs, I can highly recommend Dynamic Printing for many other reasons. First of all the prices are highly competitive and I doubt there are better deals to be found anywhere. Pete has all the state-of-the-art printing equipment to produce everything we have asked for, and this contributes to the second thing that impressed me the quality of the work. Not just the finished product, which is of the highest workmanship, but more especially the care that goes into each job. The owner, Pete, takes the time to offer the customer every option available for the project in hand, and then makes sure every detail is according to specifications. Now that I no longer live and work in Monroe, I am happy to continue my association with Dynamic and still send all my printing jobs to Pete.
Fr. Bernard Hall
Infant of Prague Chapel
Cincinnati, Ohio
Dynamic Printing is our go-to resource for all things Print. For over a decade they've gone above and beyond to consistently deliver product and service of superb quality and value. Leverage Dynamic Printing and you'll add a secret weapon to support greater success in your business.
Matthew Cross
President
LeadershipAlliance.com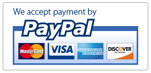 We accept VISA, MASTERCARD, DISCOVER, AMERICAN EXPRESS and PAYPAL for payment.
We ship only to physical addresses in the United States - NO P.O. Boxes.
Because we cannot re-sell your item(s) all sales are final. It is up to you the purchaser to make sure your file is correct and that it's content is owned by you or you have permission for it's use. We assume no responsibility and have the right to refuse any material we feel not fit.